January 29, 2017 by Threehosts.com
Bluehost vs Hostmonster vs Namecheap 2017
To choose a reliable web host check the real comparison of Namecheap, Hostmonster and Bluehost based on their reliability, support, features and price etc. Web Hosts are rated according to our algorithm which is based entirely on user ratings, a scale of 10 (worst) to 100 (best).
A Comparison of Namecheap, Hostmonster and Bluehost

Criteria
Namecheap
Hostmonster
Bluehost

Reliability & Uptime

78

91

94

Server & Network Speed

81

84

87

Technical Support

82

88

85

Customer Service

77

86

91

User-friendliness

79

82

81

Price & Value for Money

80

89

92

Number of Reviews:

4
19
21

When selecting the right web hosting for your website, there are some important items to consider before paying for a web hosting package:

1- Features/Add-Ons
2- Reliability and speed of access
3- User friendliness of control panel
4- Security strength
5- Technical support
6- Available upgrading options
7- Server usage policy
8- Prices on both sign up and renewal

A Big Discount to Start Your Website: Promo Link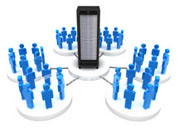 Disclosure: Threehosts.com provides a guide reviewing the best web hosting providers. Our experts have been evaluating web hosting services for years, and now we provide you with the most reliable results. We believe that the best raters are the users who are involved with these services, so our focus is on the current and past reviews of customers. Our experts rate web hosts based on what people are saying about them on the web. We are a professional review site that receives compensation from the companies whose products we review. We are independently owned, and the opinions expressed here are our own.
© Copyright, All Rights Reserved.